Spring Lake Theater donated Opening Night ticket proceeds of 1776 to Sisters Academy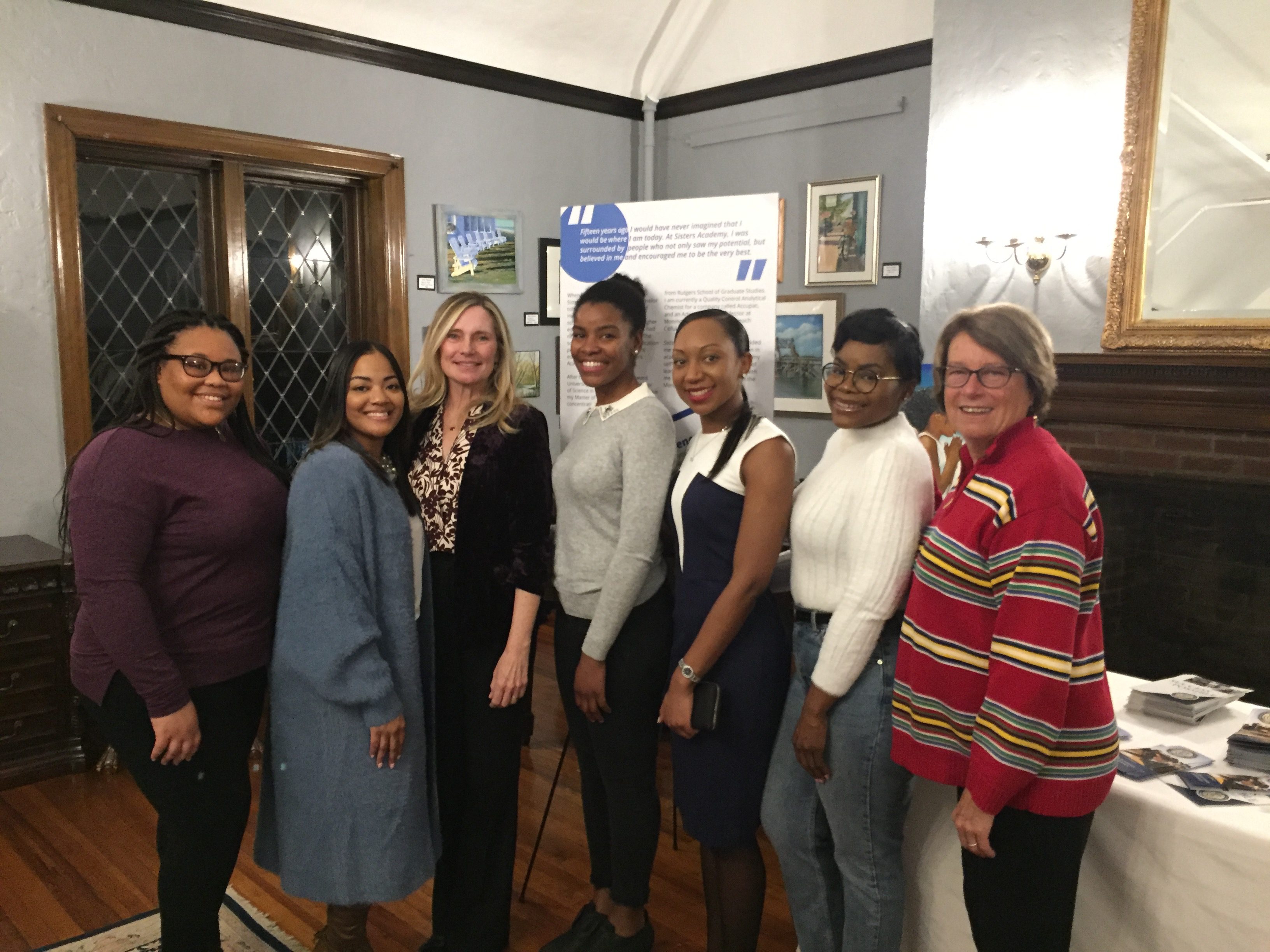 Opening Night of 1776 at the Spring Lake Theater Company was a packed house. Sisters Academy of New Jersey was the evening's beneficiary of all ticket proceeds. The performance features an all-female cast. The show uniquely highlighted the struggles of the creation and signing of the Declaration of Independence.
Several members of the Sisters Academy Alumnae Association attended the event to join in the celebration. Anaika Napoleon, a 2015 graduate, spoke to the audience before the show on the impact the Academy and its teachers has had on her life, as well as the lives of her fellow graduates and current students . She recounted that, "Sisters Academy challenged me, inspired me, gave me the courage to want for myself, and expected me to work diligently every day." Anaika's powerful message of the importance of the Sisters Academy, aligned with the all-female cast and the 100th anniversary of women's right to vote, showcased to all attendees how education is the best form of women's empowerment.
We want to thank the Spring Lake Theatre for giving us the opportunity to spread our message to the greater community!
Pictured from left to right:
Anaika, 2015, pursuing degree in Chemistry with a Concentration in Biochemistry, Monmouth University.
Dana, 2004, B.S. in Biology, M.S. in Biomedical Sciences, Quality Control Analytical Chemist, Adjunct Professor at Monmouth University; Mercy Center Board Trustee.
Jennifer Naughton, Mayor, Spring Lake
Endera, 2001, B.S. in Nursing; Registered Nurse in the CVICU at Jersey Shore Hospital; pursuing a Doctor of Nursing Practice (DNP).
Latasha, 2004, B.S. in Biology, Lab Manager for Visionworks; Artist.
Juslyve, 2004, B.A. in Psychology, Care Manager, Behavioral and Mental Health at MonmouthCares, Inc.
Sister Carol Henry, Executive Director, Mercy Center