Provident Bank Foundation Presents Community Grant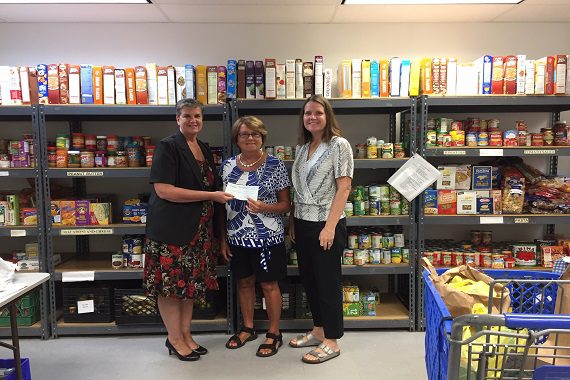 Virginia Tesch, First Vice President/Market Manager of Provident Bank, presented The Provident Bank Foundation's $2,500 Community Grant to Sister Carol Henry, Executive Director, and Eileen Greenlay, Director of Development. This grant will fund Mercy Center's Emergency Services Program which provides temporary financial assistance for individuals/families in a critical need state in order for them to maintain a stable living situation.
Our Emergency Services program provides the following services to thousands of individuals, families and children annually in Monmouth County.
• Referrals to Mercy Center's Family Resource Center or to appropriate community providers based on families' need
• Food and personal care items
• Clothing
• Temporary shelter / housing
• Assistance with utility expenses
About The Provident Bank Foundation
The Provident Bank Foundation was established in 2003 by Provident Bank to enhance the quality of life in the region through support of not-for-profit groups, institutions, schools and other 501(c)(3) organizations that provide services in communities served by the Bank. Since inception, the Foundation has granted more than $24 million to not-for-profit organizations and institutions working toward stronger communities.