OceanFirst Foundation Provides Grant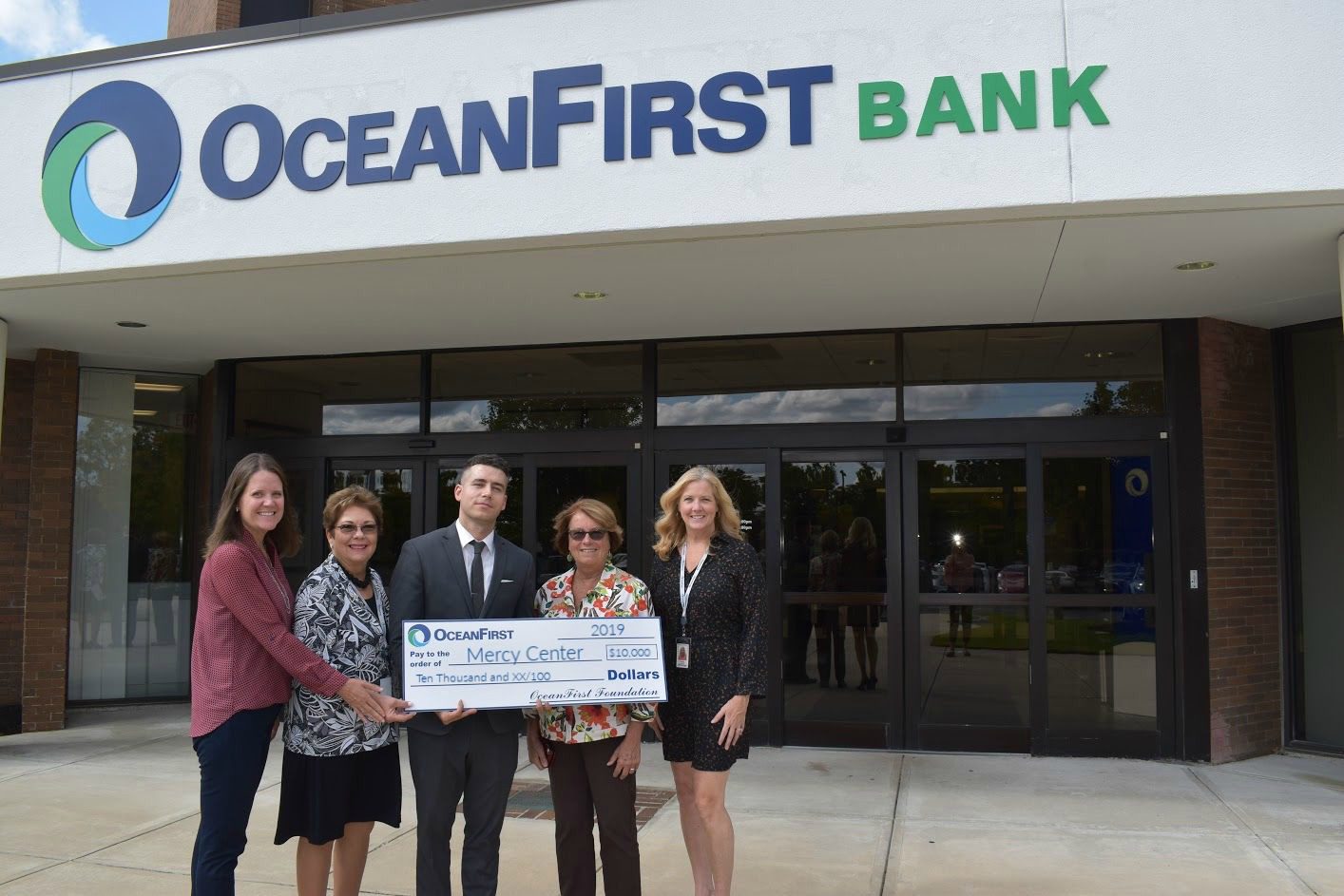 OceanFirst Foundation recently provided Mercy Center with a grant of $10,000 to be applied to our Utilities Assistance Program which is part of our emergency services offering. As we head into colder weather, this timely grant will allow us to provide temporary financial assistance for basic utility needs in order for our families to maintain a stable living situation. Mercy Center is unique in that we address the immediate need of preventing disconnection, and then offer and refer clients to other on-site services to resolve issues that often cause or lead to financial hardships. Thus, implementing a longer term solution and leading them on a path out of poverty.
We are grateful for OceanFirst Foundation's support and belief in our work.
Pictured from left to right: Eileen Greenlay, Director of Development, Mercy Center; Nina Anuario, Senior Vice President, OceanFirst Bank; William Powell, Branch Manager, OceanFirst Bank; Sister Carol Henry, Executive Director, Mercy Center; Katherine Durante, Executive Director, OceanFirst Foundation.