Sisters Academy Women Who Are Making History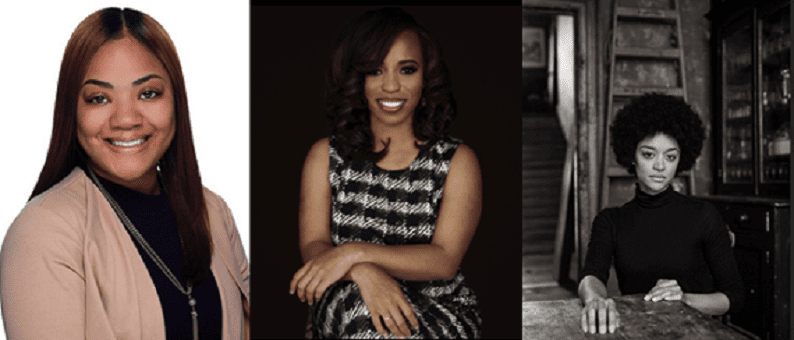 Mercy Center is proud to celebrate Women's History Month and acknowledge our remarkable alumnae from Sisters Academy.
Dana (pictured left) graduated from Sisters Academy in 2004. She then attended the Academy of Allied Health and Science and went on to earn her B.S. in Biology from Howard University.  She is currently a Quality Control Analytical Chemist at Accupac and an Adjunct Biology Professor at Monmouth University. While she is already making a mark, we are excited to keep watching Dana making history. 
Melissa (center) graduated from Sisters Academy in 2003. She has a B.S. in Business Management from Georgian Court University and an M.B.A from the Florida Institute of Technology and is currently a Management Analyst with the Department of Energy . We are thrilled at Melissa's success and know she will do great things as she continues in her career.
Kayla (pictured right) graduated from Sisters Academy in 2004. After training at the Mason Gross School of the Arts, Rutgers University, she became a professional dancer. She is currently travelling with New Adventures and performing in Matthew Bourne's Swan Lake. In 2017, she was listed in Dance Magazine's Top 25 to Watch. We will be in awe of her elegance, grace and passion for years to come.
Mercy Center congratulates Dana, Melissa and Kayla and all of the incredible alumnae of Sisters Academy on their own path to success.